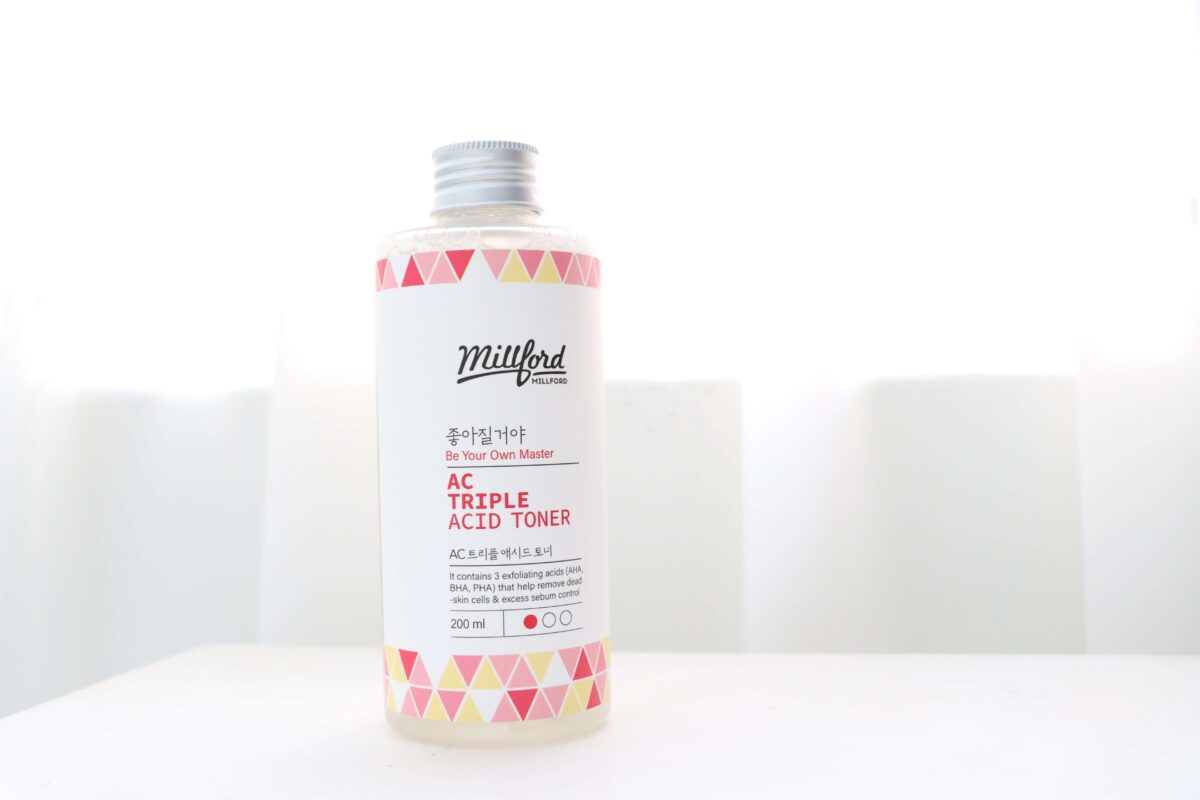 Clear Skin Days Are Coming
Clear skin days are something we all aspire to attain during our skincare journey. In order to get there, using the proper acne treatment products is essential in aiding the process.
This triple exfoliating toner plays its role for a clear skin day by unclogging pores blocked by bacteria, which opens the door for your other acne products to properly absorb into your skin and perform their role of clearing off blemishes!
Also, this toner has been formulated in a way that ensures your skin does not feel overly dry after exfoliating, so be rest assured that it will be gentle and mild on your skin.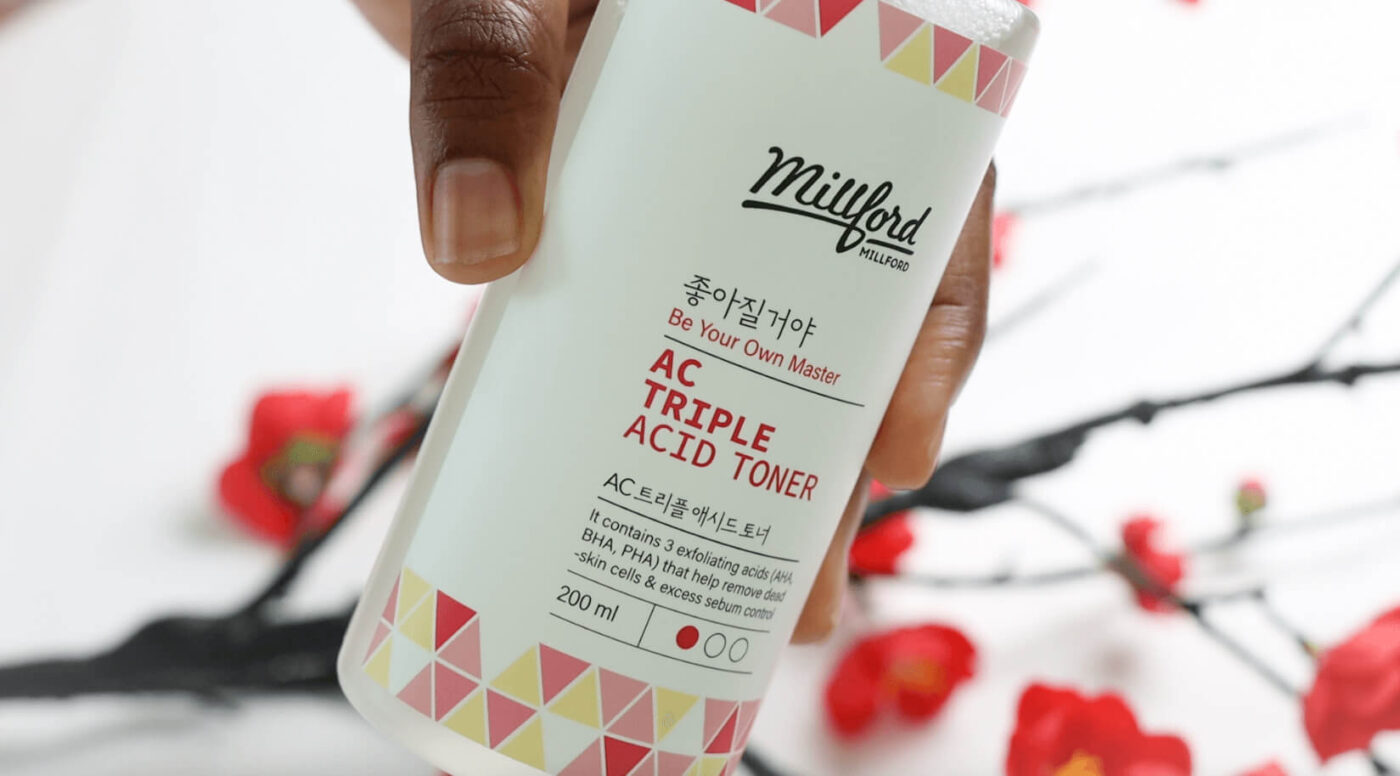 Triple Exfoliating Action To The Rescue!
AHA: It starts by removing dead skin cells on the skin surface that probably hid during cleansing. This exfoliate helps speed up the 28 days skin renewal process by revealing the new skin underneath.
BHA: It supports the AHA by penetrating deep into the skin & freeing blocked pores, then go on to control excess oil produced by the skin.
PHA: This finishes the job by making sure there is an even pigmentation on the skin surface while mildly and gently exfoliating the skin. It goes a step further to make sure that moisture is retained in the skin during the exfoliating process.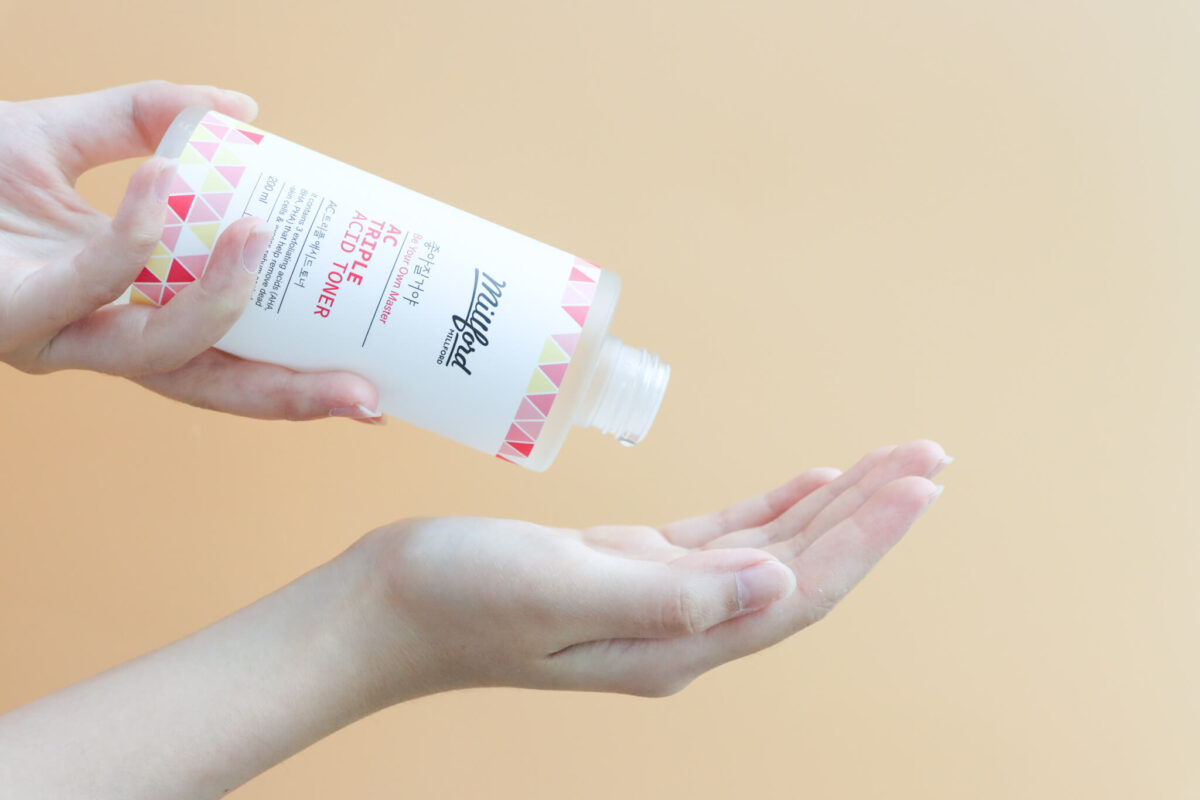 Directions for use:
After cleansing, dispense toner onto a cotton pad or
your hands and gently wipe all over your face.
Texture:
A non-sticky and fragrance-free watery texture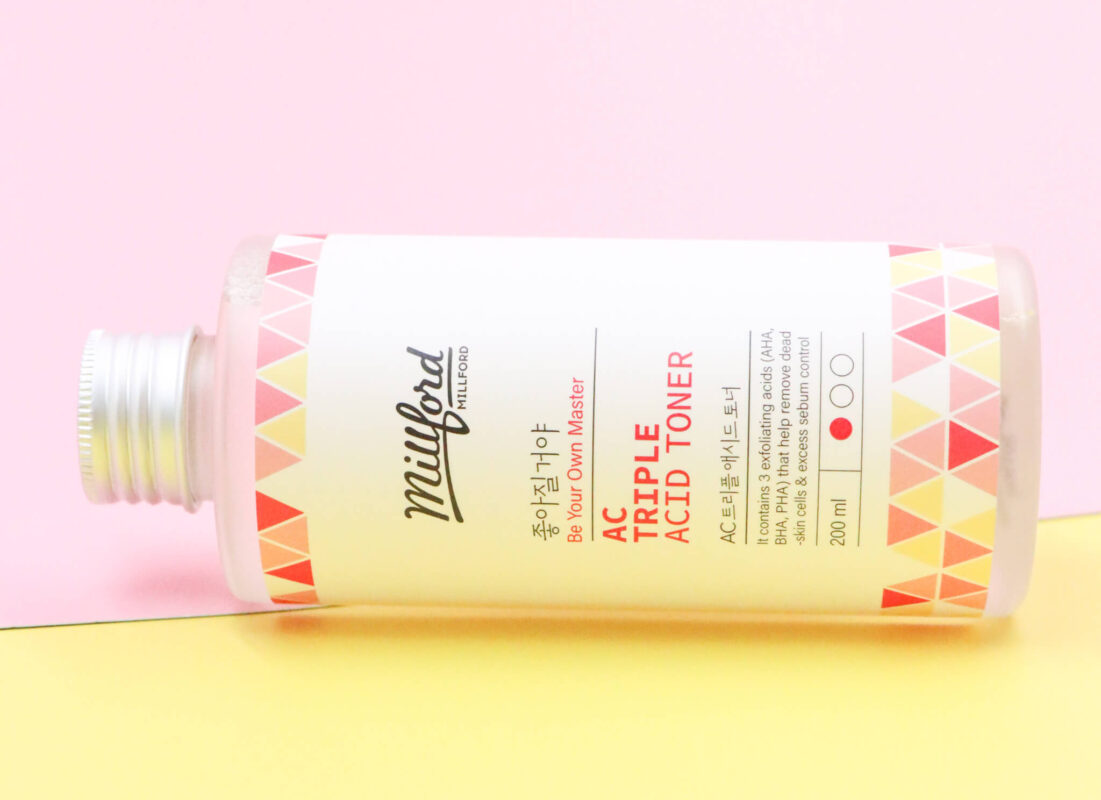 Here are the ingredients:
Key Ingredients: AHA, BHA, PHA
Water(Aqua), Alcohol, Butylene Glycol, Glycolic Acid,
Sodium Hydroxide, Lactic Acid, Polysorbate 20, Gluconolactone, Betaine Salicylate, Salicylic Acid, Lactobionic Acid, Polysorbate 60, Panthenol, Allantoin, Sodium Hyaluronate, Citrus Aurantium Bergamia (Bergamot) Fruit Oil.