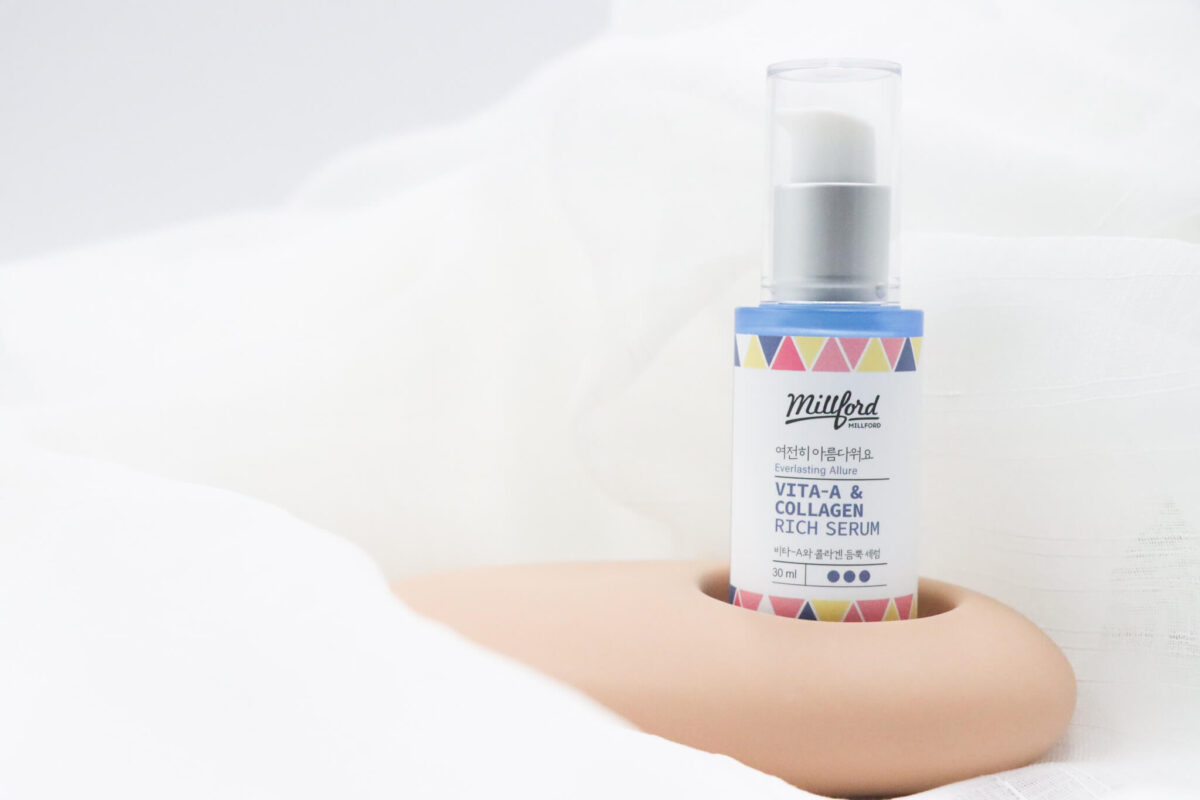 Our Slow-aging Main Sauce: Vita A & Collagen
These are both powerful anti-aging nutrients, which include a high content vitamin A + high content low molecular fish collagen!
I) High content vitamin A (retinyl palmitate-2,775 ppm): This promotes collagen production, the most important factor for skin aging and elasticity, and maintains smooth skin!
II) Low molecular fish collagen (10,000ppm): Lightens the wrinkles caused by the decrease in elasticity and from the deepest dermis layer of the skin to soften, then tight and keep the skin moist.
III) It helps prevent skin troubles while improving wrinkles on the face.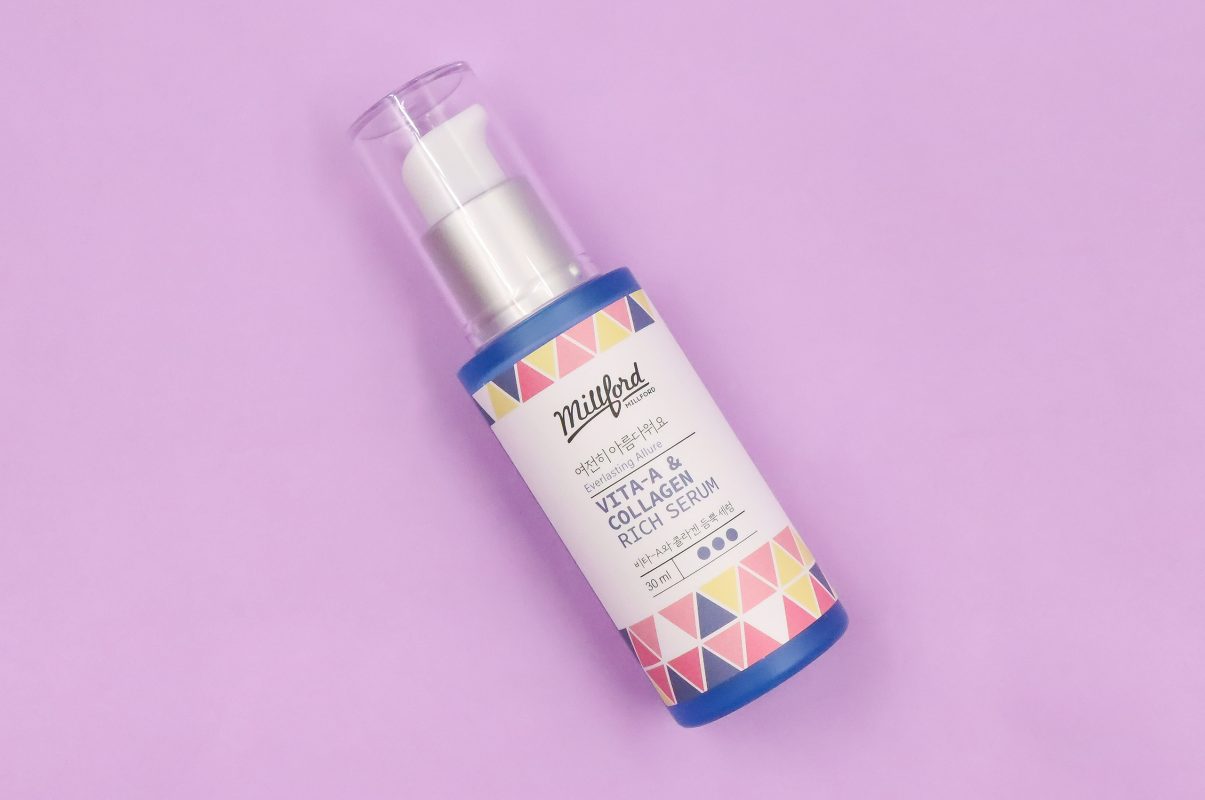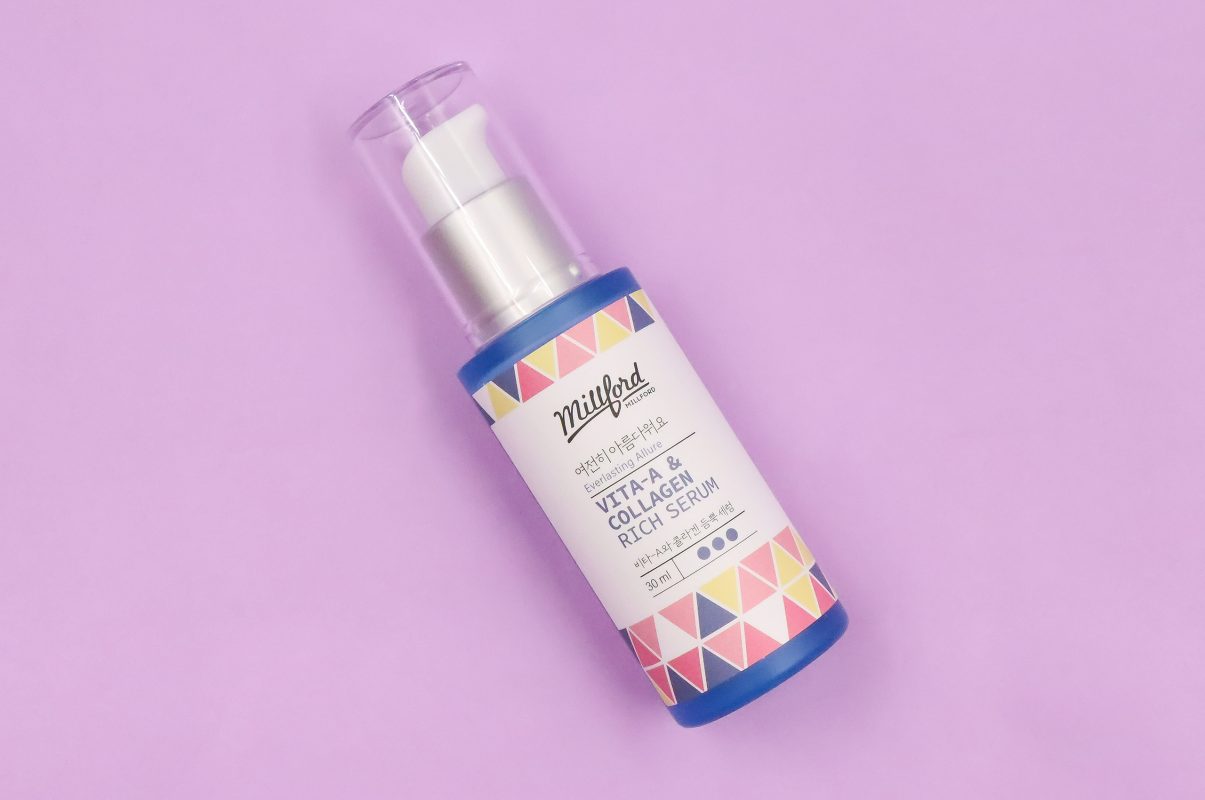 Key Ingredients for the best effects:
Vitamin A – From the onset of childhood wrinkles to slow aging
Low Molecular Fish Collagen – Improves Skin Elasticity with Already Found Wrinkles
Panthenol – Moisture, Oil and Moisture Balance
Adenosine – Resilience UP through skin regeneration
Sunflower Seed Oil – Skin Barrier and Barrier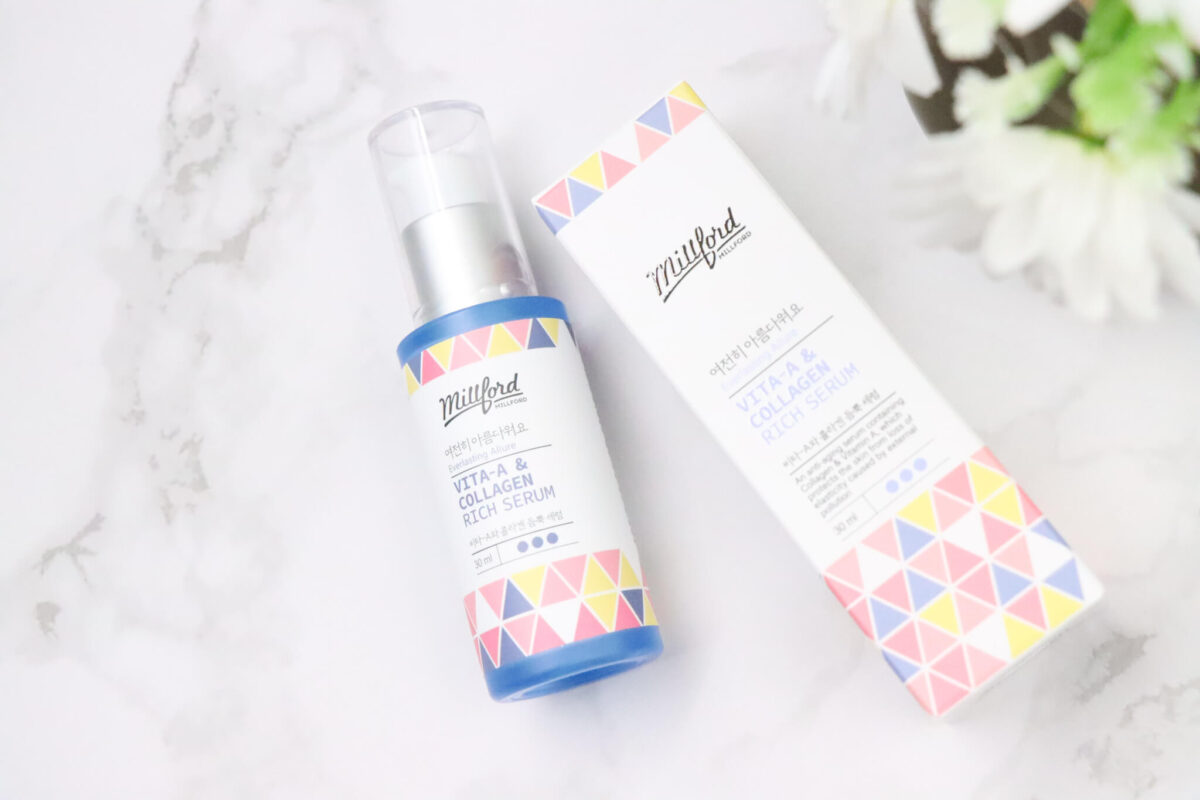 Direction for Use
During your skincare routine, dispense enough serum & rub evenly all over your face and neck.

We recommend using sunscreen with this product when

applied in the daytime.
Tips for increasing effectiveness:
Apply it in the vertical direction of your face, which is the longitudinal direction for wrinkles in the eyes and forehead area, for better absorption and result.

Also, for optimal effectiveness, spread the product on your palm and rub together to create some form of heat and then apply it all over the face.

For better absorption of Vitamin A, we recommend using it together with hydrating products.
Texture:
A light yellow liquid substance with a citrus fragrance, lightweight and absorbs easily
Caution:
Please avoid using this if you are pregnant or breastfeeding.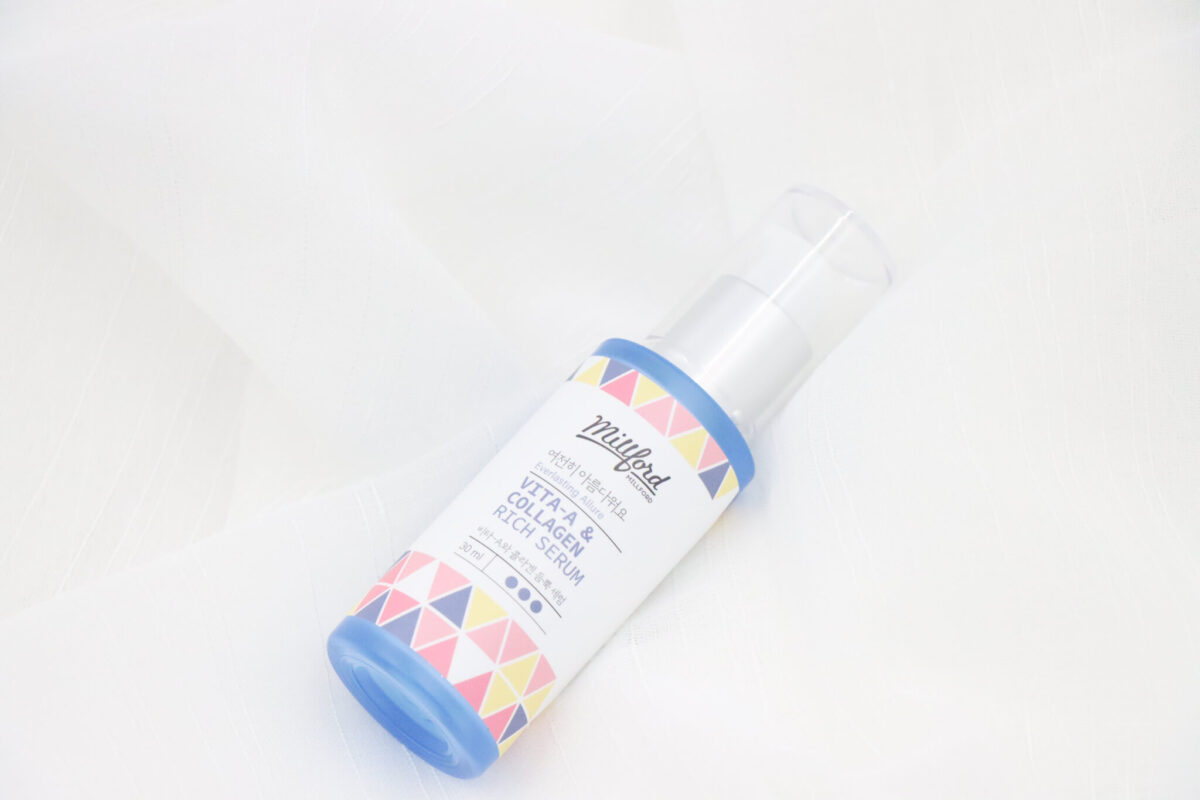 Ingredients:
Key ingredients: Adenosine, retinyl palmitate, tocopherol
Others: Water, Butylene Glycol, Glycerin, Panthenol, Betaine, 1,2-Hexanediol, Polysorbate 20, Allantoin, Hydrolyzed Collagen(10,000ppm), Citrus Aurantium Dulcis (Orange) Peel Oil, Adenosine, Sodium Hyaluronate, Retinyl Palmitate(2,775ppm), Arachis Hypogaea (Peanut) Oil, Tocopherol